Construction Cameras
Computer Design Research and Learning Center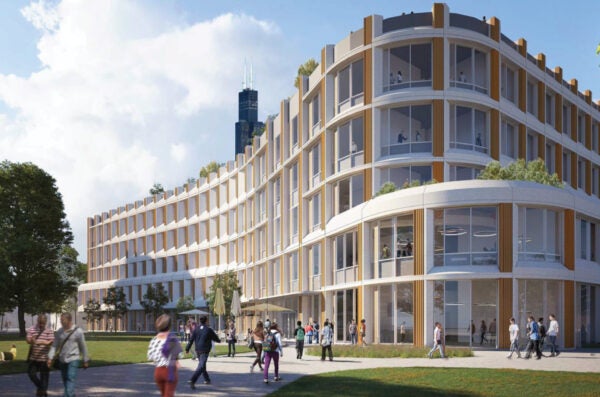 The Computer Design Research and Learning Center at UIC will consolidate the currently fragmented computer science department at the College of Engineering in a new home and co-locate it with a large cluster of university classrooms.
Specialty Care Building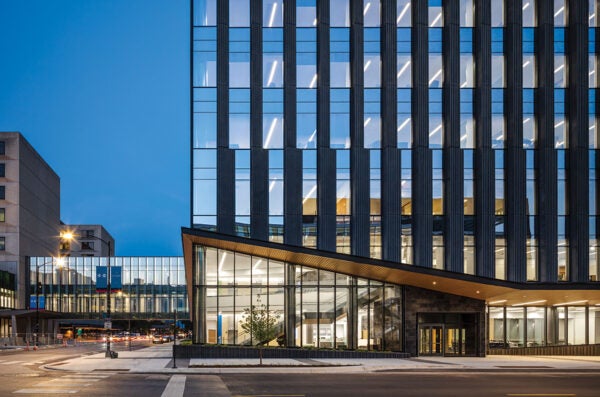 The Specialty Care Building (SCB) at 1009 S. Wood St. is a new home for expert care and same-day surgery that is located in the heart of the Illinois Medical District. The SCB is the new home to Illinois Eye & Ear at UI Health, which was previously located at 1855 W. Taylor St. SCB is also the location of the new Bruno and Sallie Pasquinelli Outpatient Surgery Center.
Engineering Innovation Building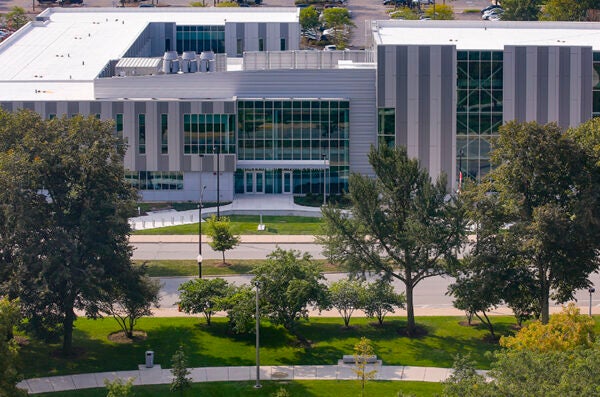 The new 57,500 square-foot Engineering Innovation Building adds depth and breadth to the range of engineering facilities at UIC. It houses engineers who are investigating phenomena on a scale from the very large—bridge and highway components—to the exceedingly small, such as nanoscale components that will drive the next generation of thermal batteries.
Academic and Residential Complex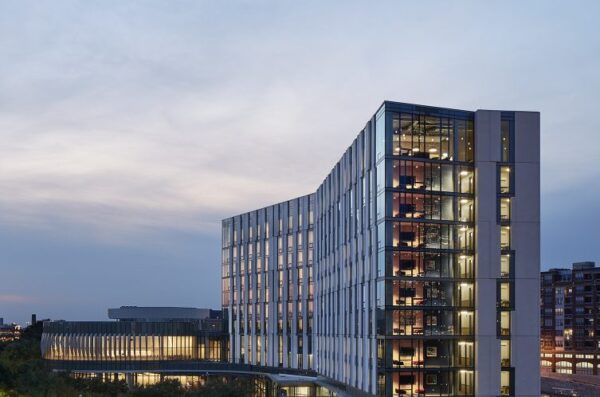 This new living-learning community located near Harrison and Morgan Streets contains more than 151,000 square feet of space. The 10-story building provides residential accommodations for approximately 550 students in a traditional and semi-suite style environment.  Its approximately 16,000 square foot residential component includes a fitness center, multiple social and/or gaming lounges, study lounges on each floor, laundry facilities, offices and a tenth-floor sky lounge. The Academic and Residential Complex is LEED Gold certified by the U.S. Green Building Council.  In addition to its residential components, the building contains more than 50,000 square feet of academic space and includes three large lecture halls featuring "turn to team" design elements and four classrooms that enable team-based learning.