LabShare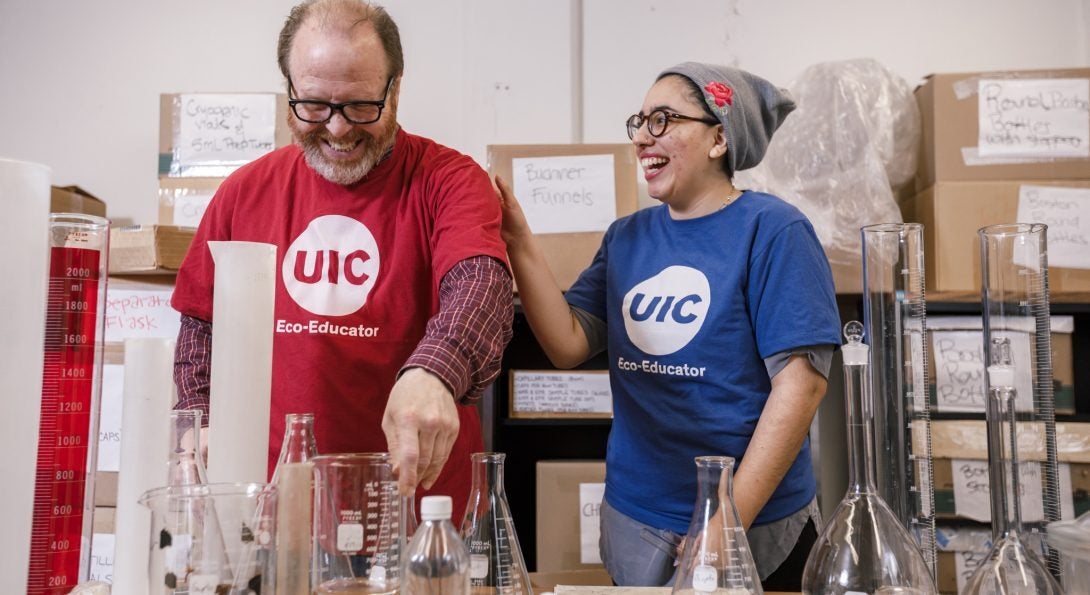 The LabShare program accepts donations of unwanted, but usable lab supplies such as glassware, disposable items, and equipment. Please note that it cannot accept any broken items, equipment with "PTags," or hazardous items.  The LabShare is housed at 1140 S. Paulina St. (building 963)
Items can be donated, or free lab supplies can be picked up Wednesday - Friday during regular business hours. Please email recycling@uic.edu to schedule a donation drop off or to pick up free lab supplies.
Broken glass must be placed in a cardboard box, labeled "Broken Glass," taped securely, and sent to the landfill.
PTag items should be processed through UIC Property Accounting.
Hazardous waste (including glassware that once contained certain hazardous chemicals) should be disposed of through the Environmental Health and Safety Office.
You may drop off the supplies as well as view our current list of supplies Monday - Friday during normal business hours at PSPM's Paulina St. office.
1140 S. Paulina St.,
150 PSB,
Chicago,
Illinois
60612