Green Stormwater Infrastructure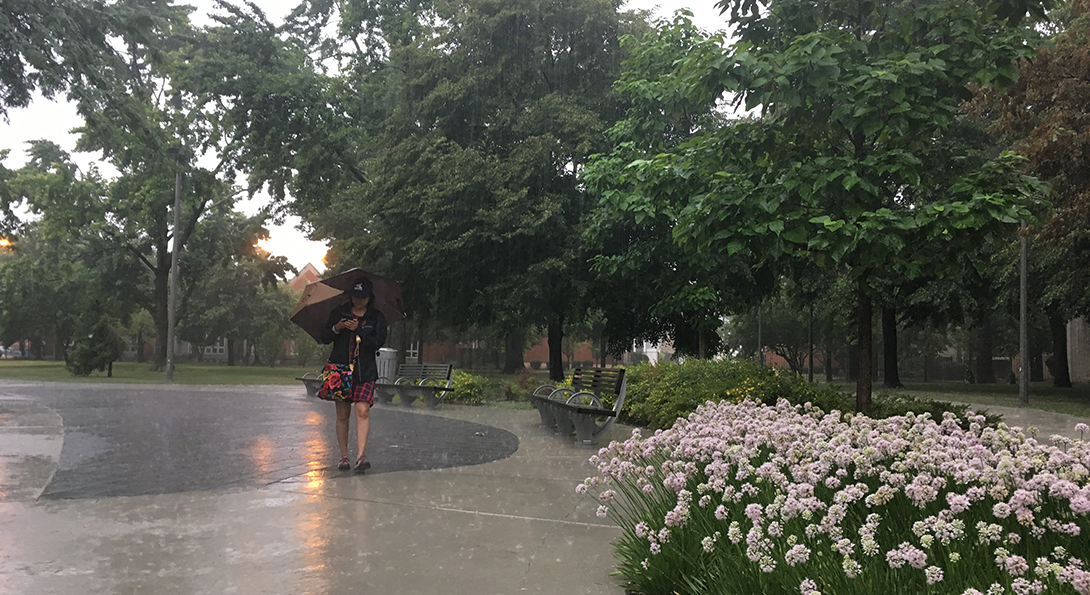 UIC must reduce flooding and runoff water pollution caused by rain events using on-site water retention like rain barrels and changing the pavement to allow for water infiltration. In urban environments, impervious surfaces in the form of buildings, roads, parking areas, and walkways interrupt the natural hydrologic cycle by preventing the infiltration of rainwater into the soil. The resulting stormwater runoff can collect surface pollutants and can contribute to combined sewer overflow (CSO) events and cause damaging and costly flooding.
Climate change will impact urban infrastructure networks by changing precipitation patterns in a region.

University of Illinois Chicago, Colleges of Engineering and Liberal Arts & Sciences

|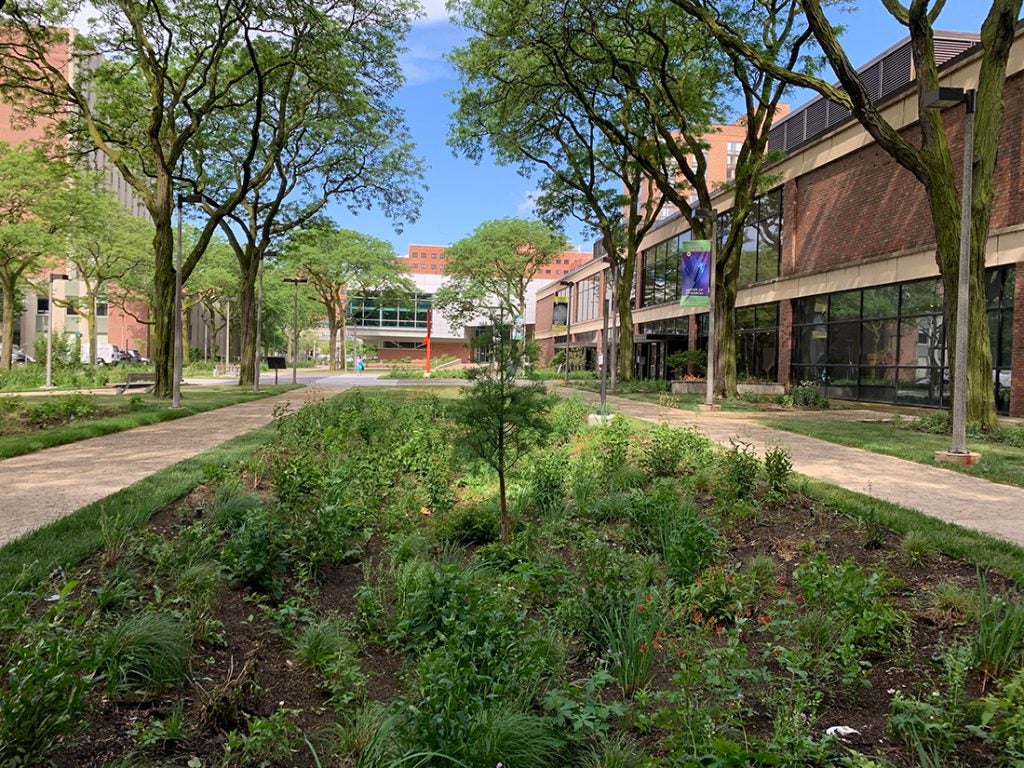 The recent renovation of Arthington Mall Plaza is a joint effort between UIC, the National Fish and Wildlife Foundation and the Metropolitan Water Reclamation District of Greater Chicago. It was designed to promote the use of green infrastructure as an effective means of stormwater management. The 37,000 square foot plaza serves as an open, common area for students, faculty, staff and campus visitors.
Urban Transformations 1.0: A Phased Approach to Green Infrastructure Heading link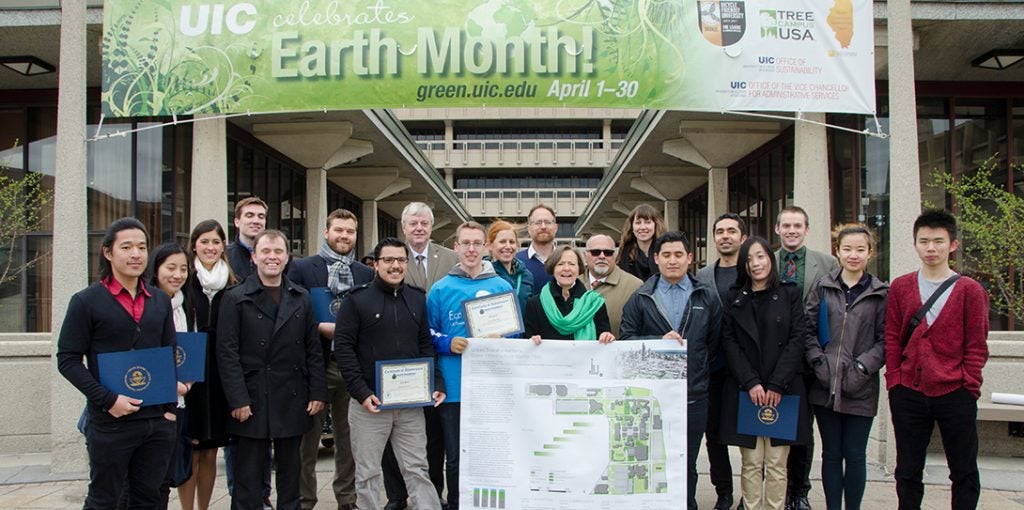 A team of  UIC students won the U.S. Environmental Protection Agency's Campus RainWorks Challenge design competition with their plan to install more green infrastructure on the east side of campus, called Urban Transformations 1.0: A Phased Approach to Green Infrastructure Implementation. They proved that UIC could reduce stormwater runoff by 10% by 2020 and 25% by 2030.