PSPM works to identify the university's transportation and mobility infrastructure priorities and conducts long-term planning efforts aimed at meeting transportation-related needs. Through its planning efforts, an implementation strategy for transportation-related projects and initiatives is recommended to align with other campus plans such as the Campus Master Plan and Landscape Master Plan as well as with any broader City of Chicago and state transportation and mobility goals. The sustainability goals set forth by the Climate Action Implementation Plan are also an important lens for UIC's transportation planning. As a result, PSPM's transportation planning recommendations promote best practices to reduce UIC's carbon footprint.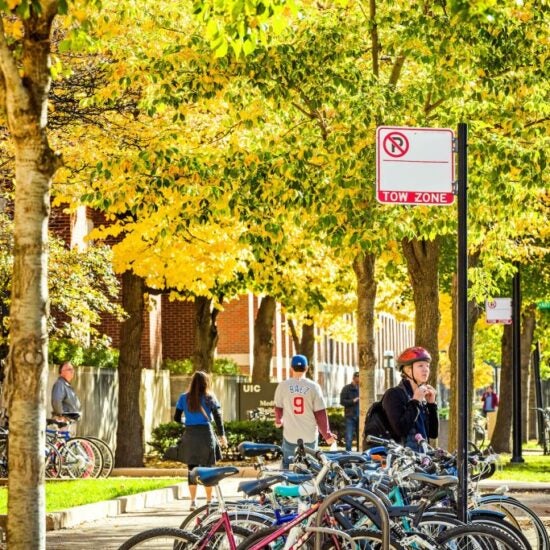 To gather information about how the members of the UIC and UI Health campus community travel to, from and around campus, PSPM conducts a biennial Transportation and Mobility Survey (formerly known as the Commuter Survey). The results are then compiled and published into a report that helps shape UIC transportation planning.
The 2022 report identifies the key findings from over 6,500 survey responses collected in March 2022 and updates our understanding of the travel behavior of our students, faculty, and staff. In addition, the data and key findings from this year's survey help illuminate emerging transportation trends and areas for improvement as UIC continues to respond to the changes brought about by the COVID-19 pandemic.
View the 2022 Survey Report Here
Previous Transportation and Mobility Survey Reports Heading link